Shoshone/Goshute Youth Language Apprenticeship Program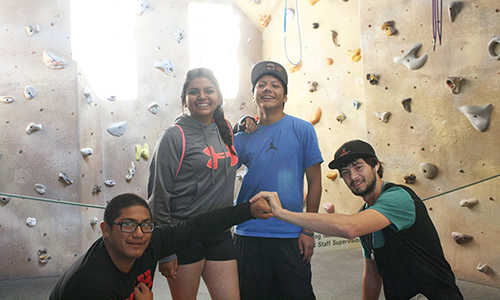 The Shoshone/Goshute Youth Language Apprenticeship Program (SYLAP) was designed as a program that would introduce Shoshone high school and first-generation college students to a university setting in an accessible way, with the ultimate goal of increasing their success in higher education.
Goals
The program, which was established in 2009 by Dr. Katherine Matsumoto-Gray under the direction of Dr. Marianna Di Paolo, emphasized three main goals for participants:
To learn the Shoshoni language in a for-credit university course,
To participate in a paid internship in Shoshoni language documentation and to develop materials for language teaching,
To build life-skills, group bonds, and learn about higher education.
Living on Campus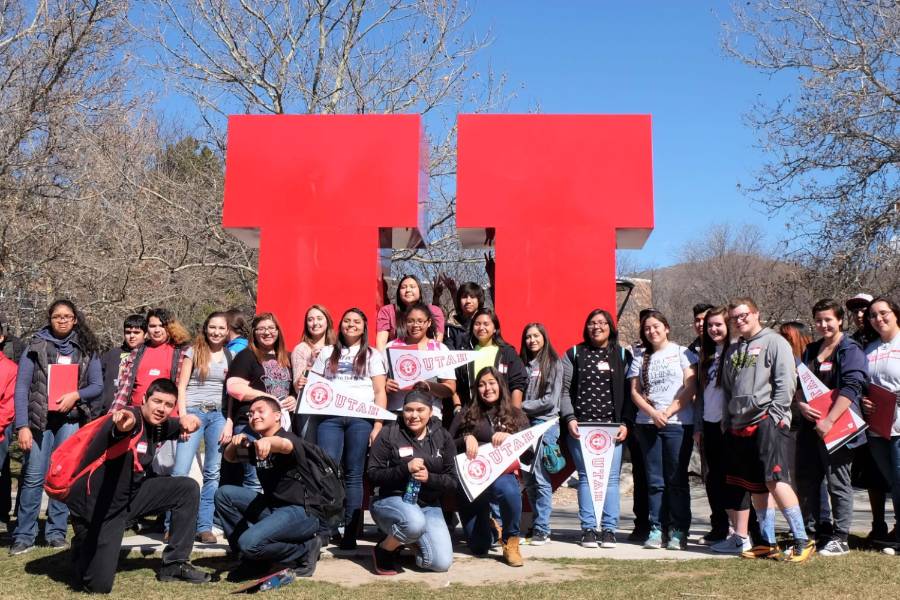 For six weeks during the summer, first-year students, colloquially known as "SYLAPers," lived in the residence halls at the University of Utah. In addition to housing, SYLAPers were given a meal plan that that allowed them to eat at the dining hall.
Usually, two Residential Advisors (RAs) supervised the students. The Residential Advisors supervised activities designed to broaden the SYLAPers' life experiences and increase confidence. Past activities include team sports; a ropes course; exploration of the local urban and rural environments; Shoshoni cultural activities such as beading, basket making, and playing handgame; college preparation meetings; and overall wellness, alcohol and drug awareness workshops.
Internship Projects Centered on Shoshoni Language Preservation and Learning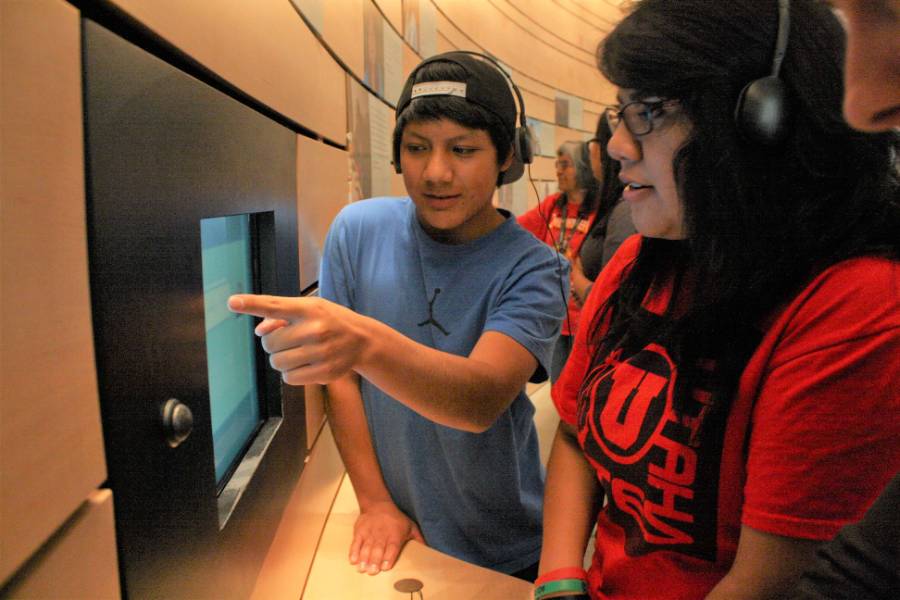 Since 2009, there have been various internship projects for the SYLAPers to dedicate their time towards. SYLAPers were encouraged to think creatively about the impact of the projects they worked on, and provide meaningful input and feedback on the planning and finished products that they would take back to their respective home communities. The projects have been supervised by Shoshoni Language Project staff, research assistants, and various non-profit partners, under the direction of Dr. Marianna Di Paolo. Each week, one or two Shoshone elders or fluent Shoshoni speakers were invited to help with teaching the Shoshoni course and assist the students with their various projects.
Shoshoni Talking Dictionary
The Shoshoni Talking Dictionary is an electronic dictionary that the SYLAPers helped to develop. The SYLAPers learned the techniques of field methods to elicit, record, and edit audio for new words to add to the dictionary. The Shoshoni Talking Dictionary is used in Shoshoni community language programs and by individuals.
Shoshoni Illustrated Storybooks and other Media Projects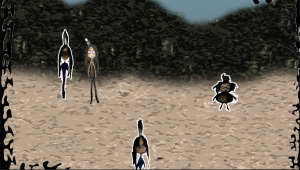 Ranging from the illustration of traditional Shoshone stories to the creation of innovative stories, the SYLAPers created storybooks which help Shoshoni language learners and teachers master vocabulary and grammatical concepts. Some storybooks are then adapted to videobooks with Shoshoni elders or fluent speakers reading the text and other visual and sound effects added to make the experience more engaging.
Other first-year internship projects have included creating a claymation movie; creating Shoshoni language flashcards; and, creating short Shoshoni vocabulary videos.
Generous funding by Barrick enabled us to invite back previous SYLAP students to continue to develop their skills and work independently on projects such as; collaborating with Red Butte Gardens on ethnobotany projects; creating materials for Shoshoni language Head Start programs; working on our Shoshoni Dictionary; creating artwork for additional illustrated storybooks; and, developing a preliminary version of a Shoshoni language video game, "Enee!"
More Information about SYLAP

If you have participated or have been involved with SYLAP in any way, please join our Facebook group by clicking the icon below. (This group is private and you must be approved by a moderator before you can join!)